Pro-Vice Chancellor (Research Infrastructure)
Professor Grainne Moran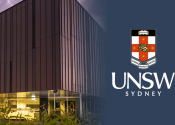 UNSW becomes NCI Major Collaborator – Joins NCI Advisory Board Expanding access to supercomputing and big data resources NCI is proud to announce that UNSW Sydney has joined NCI's Collaboration Agreement as a Major Collaborator. UNSW will join The Australian National University, the Bureau of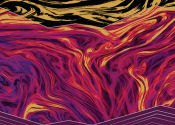 Research page
Researchers from the ARC Centre of Excellence for Nanoscale BioPhotonics (CNBP) are using Raijin to design ultrasensitive biosensors for use in research and medical diagnosis. Led by Professor Andrew Greentree at RMIT University, the team are using computer modelling to design new devices, including...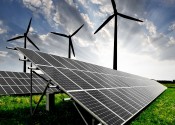 Research page
Australian researchers are using NCI's supercomputer Raijin to develop a way of improving the humidity tolerance of a new type of solar cell technology. The new solar cells, based on a compound with perovskite structures, are cheaper to make than traditional silicon cells but their use in real world...
Research page
Researchers are using NCI's supercomputer Raijin to better understand how El Nino impacts Australia's rainfall. Dr Andrea Taschetto, Associate Investigator at the Australian Research Council (ARC) Centre of Excellence for Climate System Science at UNSW is studying the role that tropical oceans play...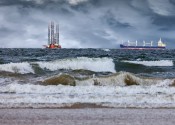 Research page
NCI is providing high-performance computational services to global not-for-profit engineering organisation DHI Water and Environment Pty Ltd. "We specialise in engineering involving water," explains DHI's Head of Marine, Simon Brandi Mortensen. "Everything from coastal and marine water, like waves...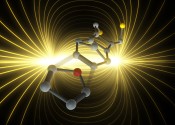 Research page
Scientists have used electric currents to control chemical reactions in a completely new way, in a breakthrough that could have implications for how chemicals are made in the future. Professor Michelle Coote, a theoretical chemist from the Australian National University worked with researchers from...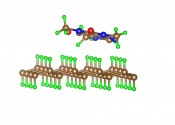 Research page
Professor Debra Bernhardt from the University of Queensland has been using Raijin and its predecessors for more than 20 years. Her latest work is helping design better materials for industry. "We use Raijin as an experimental tool to propose and test new materials for applications such as battery...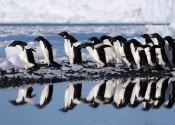 Research page
NCI partners, the Antarctic Climate and Ecosystems Cooperative Research Centre (ACE CRC), are scaling up their models on Raijin to investigate sea level rise. "The largest uncertainty in predictions of future sea level rise comes from a lack of understanding of how the Antarctic ice sheet will...