NCI's supercomputer is a hybrid Fujitsu Primergy-Lenovo NeXtScale system called Raijin. Named after the Shinto god of thunder, lightning and storms, Raijin is a high-performance, distributed memory cluster with a peak performance of over 2 petaflops.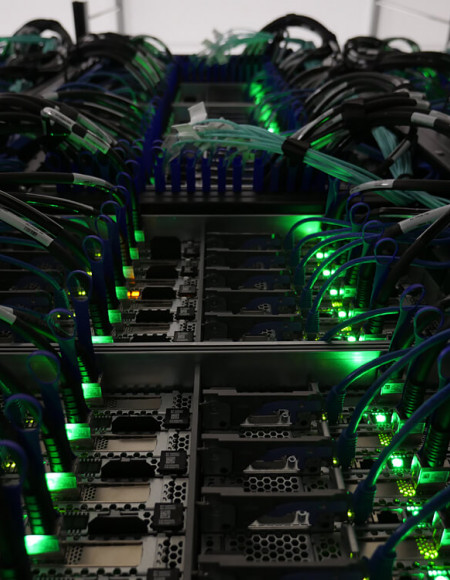 Raijin was originally installed in 2012 and entered full production in June 2013. Significant updates to the system entered production in November 2016 and again in mid-2017. 
Since coming online, NCI's computational systems have evolved from a relatively straightforward x86-based cluster to a heterogeneous one made up of many different systems. Over its operational life, Raijin has been augmented with a wide variety of x86 and non-x86 based systems, including GPUs, many-core Xeon Phi processors and Power8 processors.
The entire Raijin cluster runs the same operating system, an optimised version of the highly-customised, NCI-developed Linux kernel.