NCI runs two separate clouds for the Australian research community, providing access to high-performance computing and data within specialised virtual environments and other data services.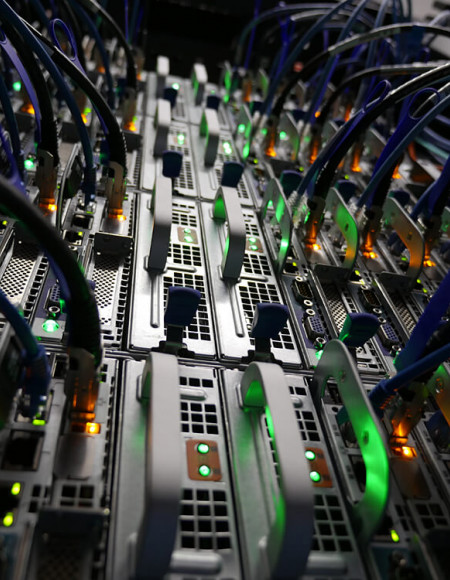 The two versions of cloud at NCI are:
Tenjin – A private cloud open to researchers from NCI's collaborating organisations
NeCTAR Research Cloud – A public cloud open to any researcher affiliated with an Australian university.
Both clouds feature supercomputer specification hardware and a powerful network allowing for high-performance and data-intensive computation.
 
Tenjin's cloud environments are tightly integrated with NCI's supercomputing and high-performance storage infrastructure. Located entirely within the NCI system, this provides Tenjin privileged, high-speed access to the 50-petabyte global filesystems on site. It also makes Tenjin the ideal home for data-intensive tools and services such as the Virtual Desktop Infrastructure.
Overview of NCI's cloud computing systems

| Cloud Computer | Cores | Memory | Local Storage | Access to global filesystems |
| --- | --- | --- | --- | --- |
| Tenjin | 1600 Intel Xeon Sandy Bridge | 25 TB | 160 TB | Yes |
| NeCTAR Cloud | Intel Xeon Sandy Bridge | XX | 160 TB | No |