NCI's newest supercomputer, Gadi, is now available to users for an initial transition phase. We are excited for users to test out this new machine and find out what it can do for them in the leadup to its official launch in early 2020. Gadi, named after the words "to search" in the language of the Ngunnawal people, the traditional owners of the Canberra region, will provide the next generation of computational performance to Australia's researchers. When its full complement of processors comes online in January, Gadi will offer a 5-10 times increase in computational capacity from the original Raijin install in 2012.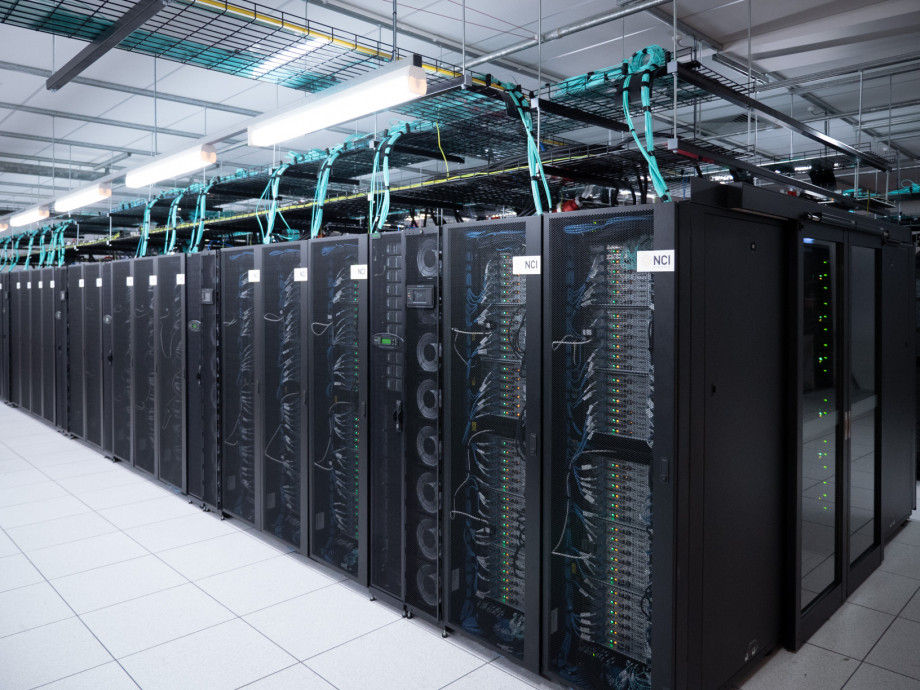 Following months of hard work by NCI staff and our Fujitsu vendors to build, install and commission this new machine, this first phase of user access allows our user community to test out their workflows and software on the newest processor technologies. Available from today are 18 racks of Cascade Lake CPUs from Intel, as well as 96 V100 GPUs from Nvidia. This fleet of processors covers all of the Raijin supercomputer's existing capacity. More than half the CPU nodes and the large majority of the GPU nodes are still to come. These will be installed progressively over coming months with the final components brought online at the start of January 2020.
Details about the new Gadi system, including how to transition over from Raijin, available software, queues and more are available here: https://opus.nci.org.au/display/Help/Preparing+for+Gadi.