Last week, NCI hosted more than 150 of Australia's computational and data scientists in Canberra for the inaugural Australasian Leadership Computing Symposium (ALCS). Based at the Australian Academy of Science's immediately recognisable Shine Dome, ALCS2019 brought together researchers from five key streams of science: astronomy, climate and weather, genomics, geosciences and materials science. Organised in conjunction with our colleagues from the Pawsey Supercomputing Centre and the New Zealand eScience Infrastructure, ALCS was an opportunity for our wide range of users to come together and learn from each other.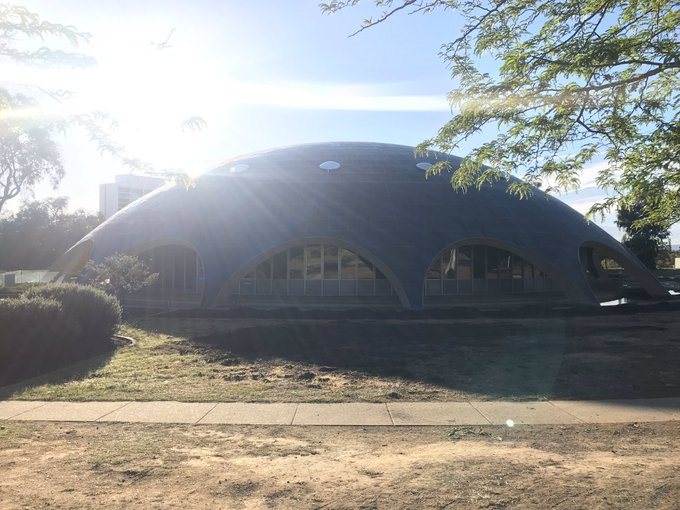 The week began with a training day on the Tuesday, featuring beginner and advanced streams of High-Performance Data and High-Performance Computing themes. In particular, participants were very interested in learning about the changes to come with NCI's new Gadi supercomputer. We are looking forward to seeing all the great things that our newly trained users get up to!
The Symposium began in earnest on Wednesday with a Welcome to Country from Aunty Violet Sheridan, welcoming all attendees to Ngunnawal country, followed by an introduction by Master of Ceremonies and Senior Lecturer in Applied Mathematics from the Macquarie University, Dr Sophie Calabretto. Plenary talks by Professor Peter Littlewood, Rosie Hicks from the Australian Research Data Commons and Professor Andy Pitman filled out the morning session. After lunch, the discussion turned towards the user community with an introduction to the New Zealand perspective from NeSI's Dr Wolfgang Hajek, followed by a User Forum discussion from CSIRO's Dr Amanda Barnard. NCI's own Drew Whitehouse rounded out the day with a breathtaking presentation of recent and upcoming scientific visualisations.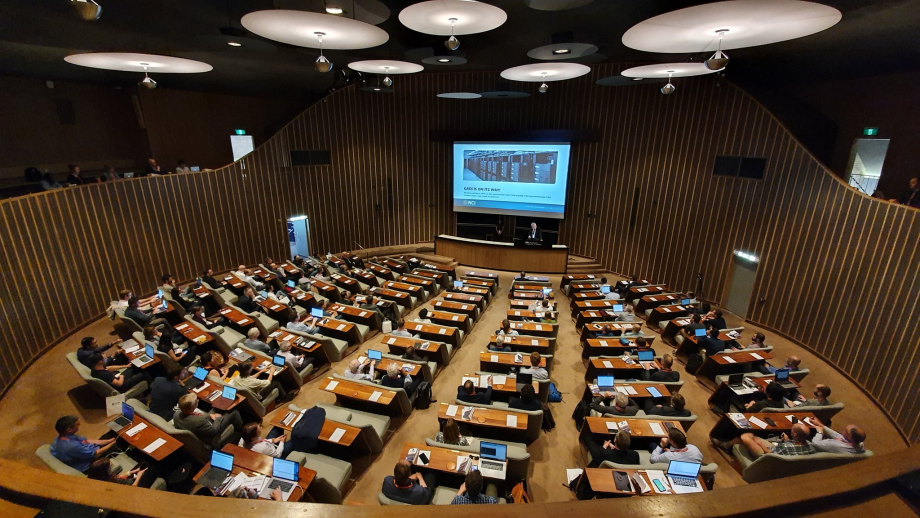 Day 2 split attendees into their scientific streams to hear specific presentations about current computational and data aspects of scientific research in those fields. Of course, attendees were free to move between streams throughout the day to get a sense of work going on in different disciplines. The interdisciplinary nature of ALCS was a real eye-opener for many people: it's not often that scientists get to spend so much time with such a variety of other researchers in so many other disciplines. The post-lunch session featured one of the highlights of the week, an All About Data all-female plenary session featuring five scientists (Dr Devika Kamath, Dr Krista Steenbergen, Dr Linden Ashcroft, Dr Ann McCartney and Dr Claire Krause) reporting on the big data challenges each of them is facing in their scientific discipline.
The final day of ALCS started off with the scientific streams each discussing upcoming challenges and issues that as a community they are facing, before everyone then moved back to plenary sessions for the final Closing Forum. Anna-Maria Arabia from the Australian Academy of Science, Dr Cathy Foley from CSIRO and Professor Lisa Kewley from ASTRO3D laid out important directions for the community in terms of inclusion, Women in STEM and the future of computational science in Australia. Our Symposium wrapped up with plenary talks from Dr Thomas Keane from the European Genome Phenome Archive and Professor Mark Parsons from the Edinburgh Parallel Computing Centre.
Judging by the excitement and conversations taking place throughout the week, in the breaks, sessions and at the dinner, it seems like ALCS was a valuable and exciting event for our growing user community. In a big year for NCI, this was the perfect lead-in to the launch of our new Gadi supercomputer and all the great research that will come from it.