The world-leading data produced by Digital Earth Australia will become even more accessible thanks to the new GSKY data service and software created by NCI.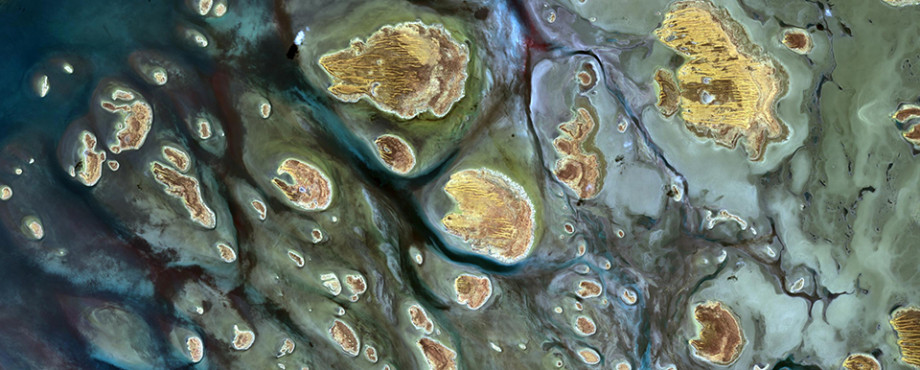 Geoscience Australia's Digital Earth Australia will provide government and businesses with unprecedented access to satellite data tailored for Australia.
Digital Earth Australia's massive time-series datasets of Australian digital imagery, combined with NCI's GSKY service, provides an online tool that will allow farmers, land managers, researchers and government to explore changes in the Australian landscape, be it water usage, erosion or bushfire patterns.
Digital Earth Australia Program Director, Dr Trevor Dhu, says NCI's GSKY data service will boost the accessibility of Digital Earth Australia.
"Digital Earth Australia is a revolutionary project, and adding NCI's GSKY functionality will greatly enhance its usefulness," Dr Dhu said.
"Previously, if researchers wanted to access our data they had to know where and how that data had been stored, hand-select the relevant files, and either come to NCI or have somewhere to download their data for their own analysis.
"GSKY has provided us with an easy way to get this data into the hands of a wide range of users and is the first step in truly unlocking the power of satellite data in Australia."
GSKY also allows real-time analysis of Australia's datasets of national significance using NCI's high performance computing systems. This will allow a new class of data-intensive workflows and fast-track answers to important questions, such as identifying areas where vegetation cover shows bushfire risk.
Dr Dhu says NCI is an ideal fit for the Digital Earth Australia program.
"The NCI has long been a partner with Geoscience Australia and is a core part of Digital Earth Australia. They provide us with a great balance of computational infrastructure, big data storage, advanced software and expertise," he said.
NCI's Dr Ben Evans, Associate Director of Research Engagement and Initiatives, says NCI and Geoscience Australia's long-term collaboration has brought many benefits to the nation.
"This world-class innovative service creates new opportunities for the research community as well as unprecedented access for industry users.
"This exciting outcome has been achieved through the ongoing support of several Australian government programs, and, in particular, the National Collaborative Research Infrastructure Strategy," Dr Evans said.
Read more about how GSKY works: https://nci.org.au/news-events/news/talking-shop-making-most-data-deluge-gsky
To access to the Digital Earth Australia data through GSKY, see: http://gsky.nci.org.au/