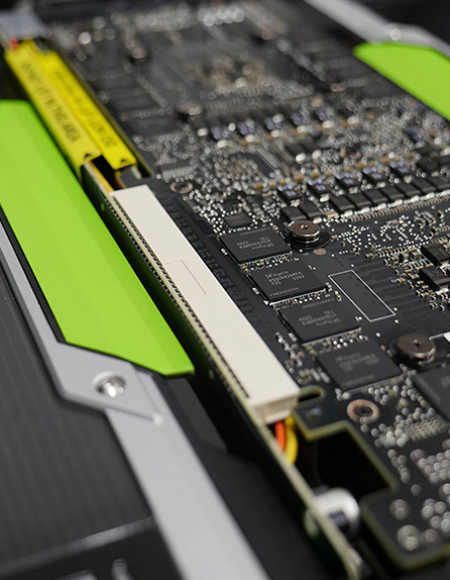 Gadi - NCI's new supercomputer
NCI is preparing to commission a new peak supercomputer to service the Australian computational research community for the coming years. NCI's new supercomputer will be named Gadi (pronounced 'gar dee') after the words "to search for" in the language of the Ngunnawal people – the traditional owners of the Canberra region. Gadi will be a 3,200 node supercomputer from Fujitsu Australia.
Gadi will offer a 5-10 times increase in computational performance, and a significantly increased number of GPUs compared to Raijin. This will provide significant benefits for the largest parallel codes in particular, and all users will benefit from shorter queues and higher throughput. 
Gadi is scheduled to be installed and tested in August and September 2019. The public launch will take place in two phases, with the first portion of the new machine due for launch in Q4 2019. For the latest information about the new machine, visit our dedicated information page.
We are also documenting the Gadi installation on our dedicated blog, click here to see the latest progress.
Technical Specifications
Gadi will include around 3000 nodes containing Intel's second-generation Xeon Scalable 'Cascade Lake' processor with two 24-core CPUs and 192 Gigabytes of RAM per node.
Gadi will also include 160 nodes containing 640 Nvidia V100 GPUs, and 50 large-memory 'Cascade Lake' nodes offering 1.5 Terabytes of

Intel Optane D

C Persistent

memory.
Linking the storage and the computer will be Mellanox Technologies' latest generation HDR InfiniBand technology in a Dragonfly+ topology, capable of transferring data at 200 Gb/s.
The underlying storage sub-systems will be provided by NetApp enterprise class storage arrays, linked together in a DDN Lustre parallel file system enabling the high-performance throughput needed for computing on big data challenges.
Altair's PBSPro software will optimise job scheduling and workload management.
Gadi will use the latest version of the CentOS 8 operating system.